SPINAL CORRECTION in Orléans ON

Read below to see how New Freedom Chiropractic in Orléans ON approaches spinal correction.
---
Our Method For Spinal Care in Orléans ON
STEP 1 – GET OUT OF PAIN
Step 1 with everyone is to get the damaged areas of the spine beginning to move. The great part is, that pain relief and feeling better often comes in this initial stage of care. This is known as functional care.
STEP 2 – REALIGN THE SPINE
The 2nd step, most important, and most often missed step, is to restore the curve to the neck once the spine is beginning to move.
---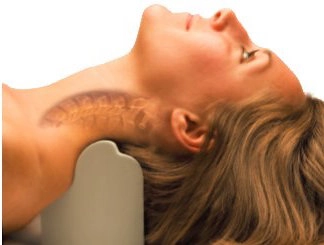 CHIROPRACTIC BIOPHYSICS - CBP
30 years ago, we didn't know how to correct the alignment of the spine. However, much research has been done in the past few decades on the ideal alignment of the spine and how to correct the structure of the spine.
Thank Chiropractic BioPhysics (www.idealspine.com) and the pioneers Drs. Don and Deed Harrison, have transformed the practice of chiropractic structural rehabilitation of the spine.
We are using cutting edge techniques to correct posture and alignment of the spine.
---
Monday
6:30am - 12:30pm
2:30pm - 6:00pm
---
Tuesday
6:15am - 12:30pm
2:30pm - 8:00pm
---
Wednesday
Closed
---
Thursday
6:30am - 12:30pm
2:30pm - 6:00pm
---
Friday
Closed
---
Saturday & Sunday
Closed
Monday
7:00am - 10:00am
3:00pm - 6:00pm
---
Tuesday
6:30am - 10:00am
3:00pm - 6:00pm
---
Wednesday
Closed
---
Thursday
7:00am - 10:00am
3:00pm - 6:00pm
---
Friday
Closed
---
Saturday & Sunday
Closed