EARLY DETECTION in Orléans ON

"No pain, no problem?"
50 years ago, people would see a dentist to get a rotten tooth removed. Now, the dental profession is wiser and has educated the public on the benefits of finding problems early, regular checkups and cleaning. If you do that well, you will likely have your teeth longer.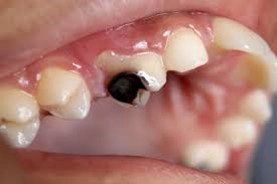 ---
Symptoms Come & Go
"I'll come see you again when it hurts. No pain, no problem, right?" The pain going away does not necessarily mean that the problem is gone. Pain in Orléans ON, stiffness, loss of range of motion, and episodes of symptoms from time to time, all indicate a problem.
---
"I feel fine, I must be healthy"
"Knock on wood, I don't have any back pain. So my spine must be healthy, right?"
The folly in waiting for symptoms is that your body is a master at adapting to problems! One of the most dangerous lies people believe today is that the absence of symptoms equates to health in the body. Your nerve system will do it's best to ensure you are feeling good despite injuries. As the spine breaks down, it can have very significant amounts of damage without any symptoms for a long time.
---
BIRTH & CHILDHOOD INJURIES in Orléans ON
In my 25 years of Chiropractic practice, I have found that most of the problems I am fixing in adults began in childhood years! The roots of damage in the spine begin with the extreme forces of normal, natural childbirth, which can damage the spine. If the doctor pulls on the baby's head, or more extreme methods such as forceps, vacuum extraction, or c-section are used, it can cause extreme force to the upper neck of the baby. Every child should have a Chiropractic checkup after birth!
Think of the number of times you fell learning to walk (you probably don't remember!), or down the stairs, off a bed, out of trees, on the ice, learning to skate, ride a bike, playing sports and so on! We do thousands of things in our lifetime that can misalign the spine when we are young, that will eventually (decades later) cause severe damage if left undetected, uncorrected.
---
SPINAL CHECKUP EARLY IN LIFE
Everyone with teeth should have a Dental checkup. Everyone with a spine should have a Chiropractic checkup, regardless of whether symptoms are present or not!
---
Monday
6:30am - 12:30pm
2:30pm - 6:00pm
---
Tuesday
6:15am - 12:30pm
2:30pm - 8:00pm
---
Wednesday
Closed
---
Thursday
6:30am - 12:30pm
2:30pm - 6:00pm
---
Friday
Closed
---
Saturday & Sunday
Closed
Monday
7:00am - 10:00am
3:00pm - 6:00pm
---
Tuesday
6:30am - 10:00am
3:00pm - 6:00pm
---
Wednesday
Closed
---
Thursday
7:00am - 10:00am
3:00pm - 6:00pm
---
Friday
Closed
---
Saturday & Sunday
Closed